How are Indian states responding to coronavirus outbreak?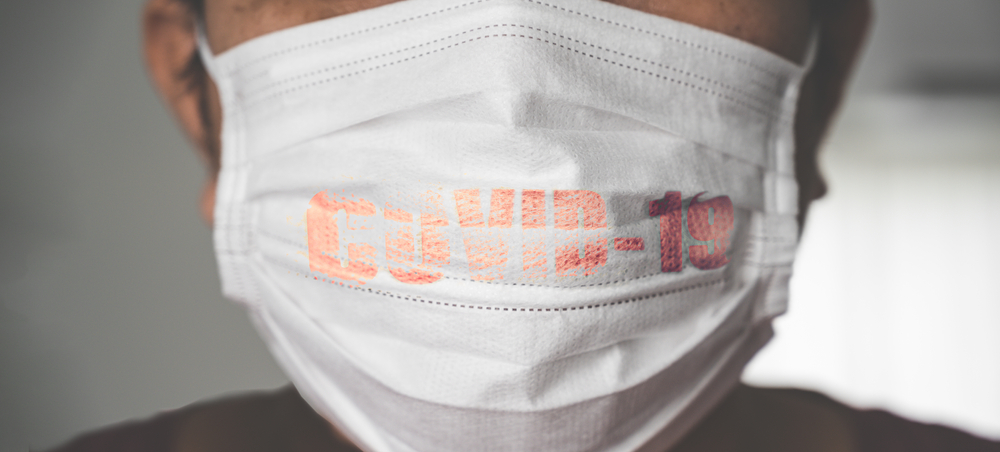 Overview 
The Indian government has announced several preventive measures to minimise the entry and spread of the coronavirus in the country. Prime Minister Narendra Modi is continuously reviewing the country's preparedness in combating the COVID-19 pandemic in India while both the state and central governments continue to announce new measures and responses to deal with the current situation. To ensure constant monitoring and address queries, a 24X7 control room has been launched. 
While the coronavirus outbreak has impacted numerous states across the country, below are the Top five states with the highest number of suspected and confirmed cases of COVID-19. 
Maharashtra 
The total number of coronavirus positive patients in Maharashtra has risen to 63 with 60 positive cases from Indian Nationals and 3 positives from foreign nationals. The first case was reported in the first week of March in Maharashtra. Section 144 has been applied in Maharashtra till 31st March 2020 with no flights from outside allowed to land in Mumbai.  
1. Non-essential services in Mumbai metropolitan region, Pune, Pimpri Chinchwad and Nagpur have been shut down until end of this month. Grocery shops, milk shops, banks are exempted 
2. Maharashtra is in a lockdown mode with malls, theatres, gyms, swimming pools in Mumbai, Navi Mumbai, Thane, Nagpur, Pimpri-Chinchawad closed until 30th March
3. Pune Hotel and Restaurant Association has shut down all 850 hotels under its purview
4. The government has informed private offices across the state to work at 50% attendance 
5. Section 144 of CrPC has been imposed in Nagpur and Nashik to stop public gatherings until 31st March 
6. Around 40,000 shops are closed in Nagpur 
7. Railway, state transport, private buses, metro, and public transport system in Maharashtra are operating at 50% of their usual capacity 
8. Western railways will stop AC local services in Maharashtra from tomorrow 
9. Mumbai Dabbawalas have suspended their delivery services until 31st March 
10. Maharashtra has allocated Rs. 450 Mn to fight the pandemic Covid-19 
11. Ajanta, Ellora caves have been closed 
12. The Maharashtra Food and Drug Administration (FDA) has ordered chemists to sell coronavirus Covid-19 kits only on doctors' prescription after the government received complaints that chemists are selling the kits and masks at higher prices than the MRP 
13. The government has come up with a novel way to mark patients showing symptoms of the novel coronavirus — by stamping them with indelible ink to ensure they are sent home if they venture outdoors 
 
Delhi 
The first case in Delhi was that of a 45-year-old man on March 3rd. The total number of coronavirus cases in the national capital mounted to 27 on Saturday, according to the Delhi health department. The Delhi government has announced Section 144 in the national capital till 31st March 2020. 
1. The government had reserved 230 beds in isolation wards at 25 hospitals  
2. For coronavirus patients in Delhi, government had directed all hospitals to reserve 10% of their beds for suspected coronavirus patients 
3. Eleven separate rooms and isolation wards had been allocated at the Lok Nayak Jaiprakash Narayan hospital to treat patients with coronavirus in Delhi 
4. In Delhi the Manesar camp is already monitoring those who have come from China. Ram Manohar Lohia, AIIMS (All India Institute of Medical Sciences) and Safdarjung hospitals in the capital have also readied their isolation facilities. 
5. The government is disinfecting vehicles such as buses, autos on a regular basis to contain the spread of novel corona virus in Delhi 
6. Cinema theatres in Delhi will be closed until 31st March 
7. The Delhi government has banned sports events such as IPL matches 
8. The Delhi Metro Rail Corporation has been carrying out sanitisation drive across its 264 metro stations 
9. Delhi's Chief Minister Arvind Kejriwal has urged citizens to avoid gatherings. The government has banned gatherings until 31st March 
10. All restaurants in Delhi have been closed until 31st March. Home deliveries, however, will continue
11. Markets in Delhi to remain closed for three days, from 21st to 23rd March. Chemist shops, dairy and general consumable stores have been exempted 
12. All schools and colleges will remain closed till 31st March 
13. Delhi government issues advisory for private sector employers to allow employees to work from home till March 31st
 
Kerala 
The first case in India was reported in Kerala on January 30th, 2020. The Ministry of Health & Family Welfare of India confirmed the first Covid-19 case in India from a person who arrived in Kerala from the Chinese city of Wuhan, the epicentre of this pandemic. Kerala had three cases by February 3rd, however, the state government recently informed that all those three students, were cured. Presently, Kerala has 45 Indians and seven foreign nationals who have tested positive for Covid-19.  
1. The state government has issued a high alert and the police has warned that those who come from coronavirus-affected countries need to report to health authorities or else they will be prosecuted 
2. As a measure to contain the spread of Covid-19 in Kerala, schools and colleges have been closed until 31st March 
3. Kerala government has cancelled all public functions 
4. The government has also urged people to stay away from functions, religious gatherings 
5. Theatres across the state have been put under lockdown until 31st March 
6. Kerala to set up isolation cells in jails for inmates suspected to be infected with corona virus 
7. Kerala Assembly's ongoing session, which was scheduled to run until the end of this month, has been cut short due to COVID-19 
8. Kerala Chief Minister Vijayan has announced a Rs. 20,000-crore relief package to tackle the crisis. He has also announced that 1000 low-cost food outlets will be opened across the state by April 
 
Rajasthan 
Rajasthan reported its first case on March 2nd, 2020 when they were alerted of an Italian tourist who had travelled from Delhi. Rajasthan has 22 cases of Indian nationals and two cases of foreign nationals who have tested positive for the virus.  
1. On March 21st the Rajasthan government announced a complete lockdown of the state till March 31st to contain the spread of the coronavirus 
2. A rapid action team has been set up to trace those who came in contact with Italian tourists in Jhunjhunu, Jodhpur, Jaipur, Jaisalmer, Udaipur and Bikaner 
3. All government and private offices, malls, shops, factories and public transport across the state will remain closed in the aforesaid duration 
4. Rajasthan's borders with other states sealed 
5. The state has ordered the shutdown of government, semi-government and autonomous institutions until 31st March 
6. The government has imposed Section 144, prohibiting assembly of more than four people 
7. Rajasthan has closed schools, cinema halls until 30th March 
8. The government of Rajasthan has allocated a quarantine ward at the newly inaugurated hospital at Rajasthan University of Health Sciences in Jaipur 
 
Uttar Pradesh 
The first case was reported on March 4th, 2020 in Uttar Pradesh when all six patients in Agra who were family members of the Delhi patient were tested positive. Currently, the state has 24 positive cases of Indian nationals and one positive case of a foreign national.  
1. The state government has decided to provide a set amount in the bank accounts of labourers so that their families don't suffer from the side effects of COVID-19 
2. 35 lakh labourers in the state will get Rs 1,000 each as financial aid while free rations for one month will be provided to 1.65 crore construction workers amid the coronavirus outbreak  
3. Isolation wards have been set up at the Deendayal Upadhyay hospital in the city of Varanasi 
4. The state has prepared 820 isolation beds at several hospitals and put seven medical colleges on alert 
5. The government has assigned six hospitals in Lucknow to treat coronavirus cases – Lok Bandhu Hospital, Civil Hospital, Balrampur Hospital, King George's Medical University, Ram Manohar Lohia hospital and Sanjay Gandhi Postgraduate Institute of Medical Sciences 
As the situation stands today, most Indian state governments have issued announcements for bans on public gatherings and events. Health screening is being done at entry points such as airports and railway stations. The clarion call by the Prime Minister for a nationwide 'Janata Curfew' today has been widely heeded in a bid to promote social distancing to minimise the impact of the COVID-19 pandemic on the lives of millions of Indian citizens.