Engagements with the Hartasuma and YTY Groups
Introductory Virtual call with Hartasuma Group, Malaysia
Invest India team had an introductory virtual call with Hartasuma, a leading integrated rolling stock and rail services company from Malaysia. The company is proposing India as its first manufacturing unit outside of Malaysia. They are particularly interested to set up a refurbishment facility of rolling stock in Assam. Invest India responded to their queries related to rolling stock opportunities and guided them on information related to making investments in India.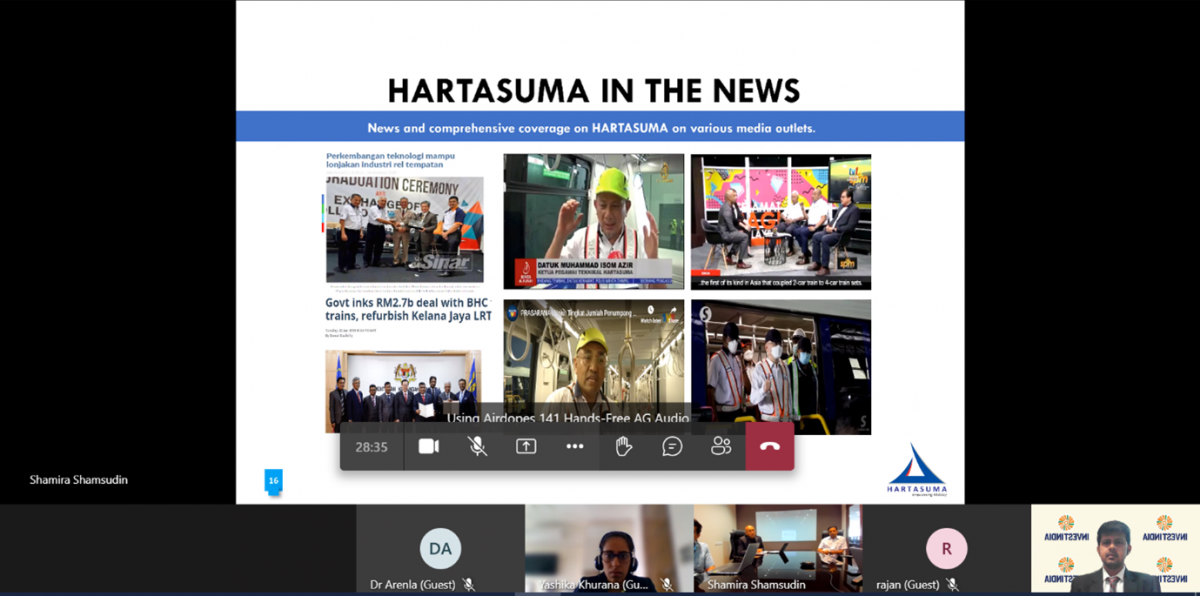 Introductory Virtual Call: YTY Group of Malaysia 
Invest India had an introductory call with the YTY group, manufacturer of medical devices company from Malaysia. YTY is a 30-year-old company that manufactures single-use gloves. They have two manufacturing facilities – Malaysia and Indonesia. YTY is a wholly owned subsidiary of Indorama. Some location analysis has been carried out by YTY (Hyderabad, Karnataka, Andar Pradesh and Gujrat). YTY Intends to manufacture in India to de-risk its manufacturing footprint. Presently, the company seeks credible data on market size for the gloves industry and tax benefits for setting up a manufacturing facility in India.