e-Pharmacies – Bridging the gap in Indian healthcare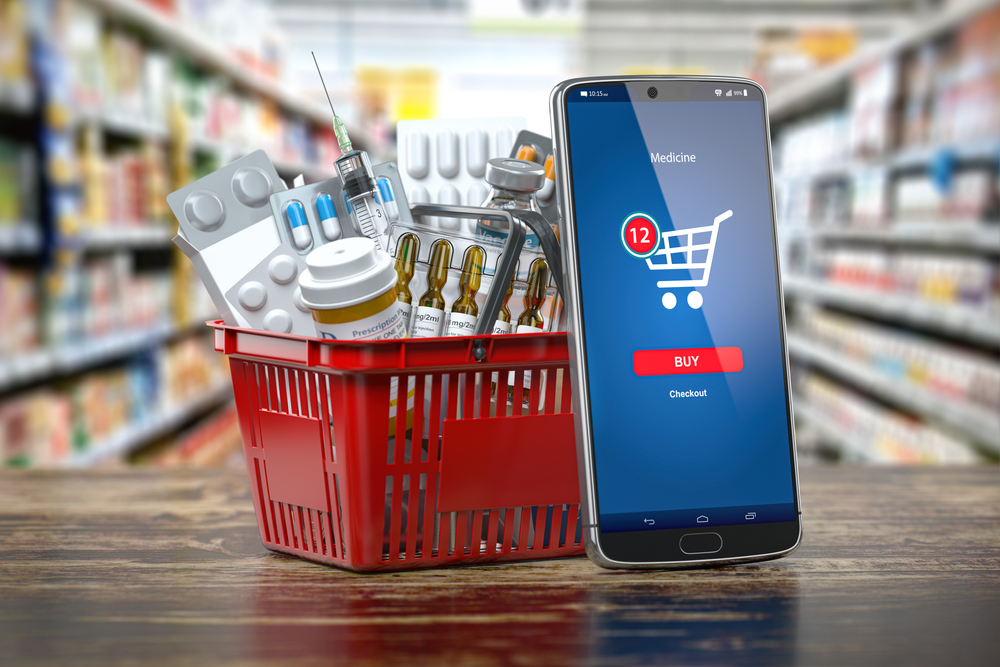 India has witnessed a large-scale e-commerce disruption over the past decade with people buying everything online – from groceries to apparel. The trend has been more pronounced over the past year with pandemic necessitated lockdowns and distancing pushing people online for their day-to-day needs. e-Pharmacy is one such tool that came to the fore in our fight against the pandemic.
Indian e-Pharmacies, which emerged around 2015, have disrupted the market and gained traction rapidly. Currently, there are close to 50 e-Pharmacies in India and estimates peg the market size (2019) at $ 0.5B – approximately 2-3 per cent of the total Indian pharmacy sales. The market is expected to grow at a compounded rate of 44 per cent to reach $ 4.5B by 2025.
Along with increasing customer adoption, there has been a secular rise in investor interest in e-Pharmacies, with the sector garnering $ 700M in investments in 2020 alone. Pharmeasy, Medlife, 1mg and Netmeds are some of the leading players vying for a share of this opportunity. Also, some of the largest conglomerates recently made a foray into the sector, with Reliance Retail and Tata Digital picking up controlling stakes in Netmeds and 1mg respectively. 
How are ePharmacies disrupting pharma retail? 
Traditional pharma retail in India is highly unorganized and fragmented with close to 8.5 lakh unorganized retailers contributing more than 90 per cent of sales. The unorganized nature of the space tends to a host of issues – frequent stockouts, sale of spurious and substandard drugs, and limited access. e-Pharmacies look to disrupt the market while addressing these issues - 
I. Ensuring safer drugs – a report by the WHO found that about 10.5 per cent of medicines sold in low and middle-income countries, including India, are substandard and falsified. e-Pharmacies ensure a genuine drug supply, sourcing it directly from manufacturers and licensed resellers.
II. Improving access - the medical needs of rural India are underserved due to limited access to pharmacies. With an ever-expanding logistics network propelled by e-commerce over the past decade, e-pharmacies have an edge in serving the unmet medical needs of a vast population. At the moment, e-pharmacies are catering to 20,000+ pin codes, a number expected to increase further going forward.
III. Making drug affordable - conventional pharma supply chains are not optimised and have several gaps, causing wastage and greater costs for consumers. e-pharmacies save costs with better purchasing margins, efficient supply chains and inventory management leading to reduced prices for the end consumer.
IV. Ensuring drug availability - an average offline pharmacy is limited to 6,000-8,000 SKUs in contrast to an online pharmacy which can cater 50,000+ SKUs, giving e-pharmacies a significant advantage. Powered by a digital backend, analytics and AI/ML e-pharmacies can better manage their supply chain – ensuring high fill rates of 95 per cent and avoiding stockouts common in traditional offline pharmacies.
e-Pharmacy Growth Drivers
Increasing internet penetration – internet penetration is increasing courtesy of affordable smartphones and 4G internet penetration. With the Digital India push, the country is expected to have 850 Million internet users by 2025.
Increasing e-commerce adoption – with changing consumer preferences and adoption of the digital channel, e-commerce penetration is expected to reach 11 per cent in 2024.
Push to organized channels - increasing awareness around counterfeit drugs is driving people towards organized and digital channels that provide assurance against the risk of counterfeits.
Changing disease profile – e-Pharmacies primarily cater to the medical requirements of chronic patients. Changing lifestyle of the masses is leading to a rise in chronic and lifestyle disease amongst the Indian population.  
Trends in e-Pharmacies during the COVID year 
As India went under lockdown, realising the importance of e-pharmacies, the union and state governments took no time to classify them as an essential service. The government also took to promoting e-pharmacies and their associated services through the Aarogyta Setu Mitr portal on the Arogya Setu app. These measures turned out to be greatly beneficial to the consumers and e-pharmacies alike – collectively the sector was able to achieve a 2.5X growth in households using their service with the tally hitting 8.8 million households in June'20. 
"People are apprehensive about exposure while venturing outside for medicines and lab results and prefer online options and the need at present is unbounded. The company is actively investing to cater to demand" - Prashant Tandon, co-founder and CEO of 1mg. 
Additionally, more than 45 per cent of the new users onboarded were based out of non-metros. Even after the lockdown restrictions were eased and offline stores made accessible, the platforms continued to get a total 30-40 per cent increase in sales compared to pre-lockdown figures. In the recent second wave, e-pharmacies reported a 25-65 per cent increase in sales and demand for COVID medication like Tocilizumab and Favipiravir surged by 5x. A key takeaway from all this is that e-pharmacies have a demonstrably critical role to play as we continue to fight the second wave and work towards defeating the virus.
Policies to accelerate ePharmacy growth
Collectively, e-pharmacies have shown great promise in improving pharma retail and the growth of the sector will only strengthen the digital healthcare ecosystem and further the government's objectives of ensuring efficient and affordable health coverage. Currently, the space is governed by policies framed before the rise and adoption of e-commerce – namely the Drug and Cosmetics Act, 1940; Drugs and Cosmetic Rules, 1945; Pharmacy Act, 1948. 
Recognizing the need to put in place sector-specific policies and to send out a positive signal to all stakeholders, the process of harmonizing existing laws/ guidelines governing e-pharmacies was initiated in 2015 by the DCGI.  After undergoing several rounds of discussions with industry stakeholders, the draft rules were released in 2018 and made public to solicit suggestions. With the looming threat of further waves of COVID-19, it becomes imperative to finalize and notify the policy on a fast-track basis. This will help allay any uncertainty and ease investments into the space, providing a great boost required to strengthen the country's healthcare infrastructure.
On a concluding note, it's still early days for the sector with an immense potential to scale and grow. As it matures, new offerings and innovations are bound to simplify our medicine buying journey. e-pharmacies are already on it, integrating services such as doctor consultations and diagnostics, as the sector heads towards becoming a one-stop-shop for one's healthcare needs.
 
This blog has been authored by Sriram Ganesh.