Delhi Police Open Innovation Challenge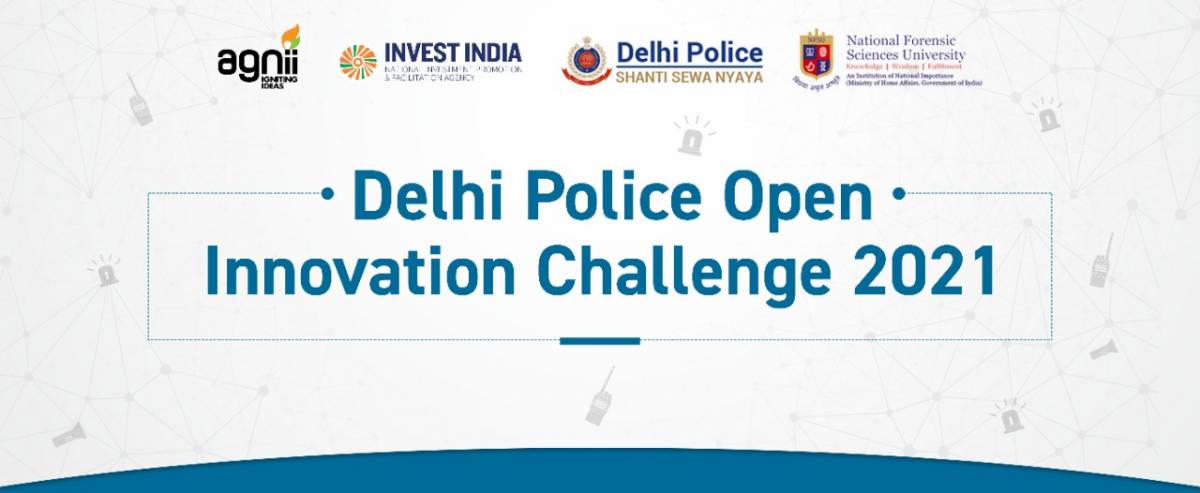 The AGNIi Mission has partnered with several stakeholders on the national and state level to understand the demand for technologies across numerous verticals. One such partnership was with Delhi Police to organize an innovation challenge catered specifically to their needs.
AGNIi and Delhi Police have launched the Hackathon-Innovation Challenge, 2021, seeking out the best of what Indian innovation had to offer for the following problem statements:
Predictive Policing: Using AI (Artificial Intelligence) to predict criminal activities as well as their grid locations.
Image Processing for Vehicles: Solutions to capture the images of the number plates of vehicles moving at speed of over 80 kmph in low light conditions.
SIM Box for VOIP: Solutions to detect and locate the SIM box being used in fraudulent VOIP calls.
Accident Detection & Prevention: Using AI tools to identify accident-prone black spots and reduce their occurrence by forewarning.
Distress Response: Innovative solutions to tackle blank calls made to Delhi Police ERSS-112.
Network Jamming for Illicit Users: Solutions to jam calls emanating from jail premises and detect electronic devices inside correctional facilities.
Applications for the innovation challenge were open till the December 15th, following which applicants will be evaluated and shortlisted by a team of experts involving Senior Delhi Police officials, technology experts and industry professionals.
The winners of the challenge will receive cash prizes and grants up to 6 Lakhs, as well as handholding and mentorship support by law enforcement authorities and industry experts, along with possible procurement opportunities by Delhi Police.
AGNIi remains committed to generating more opportunities for Indian innovators through our partnerships with key stakeholders on both the national and local level.