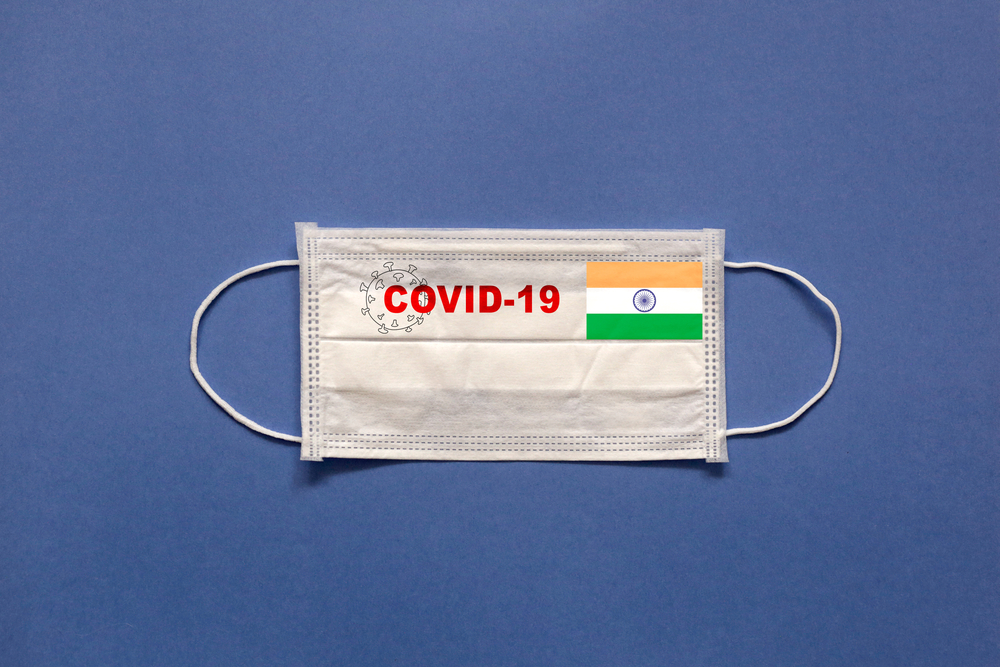 The Prime Minister received an overwhelming response to his call for unity by 1.3 Bn citizens on April 5th, 2020 at 9pm in these times of distress.
With challenges to fight against COVID-19 increasing by the day, each state in India continues to work on war footing at multiple levels. A comprehensive public health strategy, while focusing on the control of pandemic, have overtaken all other functions in each Indian state. Below are some states whose efforts have been captured in this piece.
Madhya Pradesh
Madhya Pradesh government is making all efforts to fight coronavirus: CM Shivraj Singh Chouhan
As soon as the nationwide lockdown was announced, the Madhya Pradesh police took a unique step to curb the movement of people who were needlessly wandering on the streets. They handed over a paper to such defaulters that carried a message, 'I am an enemy of the society. I will not stay at home'.
With several bureaucrats, police officials and health department workers testing positive in Madhya Pradesh, it is imperative that the state bolsters its measures, of which, a few have been highlighted below:

1. The state's control and command centre has been established where arrangements have been made for providing telemedicine facility to people. Doctors are deployed and are answering people's calls, prescribing medicines and making arrangements for providing them.
2. The Chief Minister has also decided to provide ration free of cost to the poor, irrespective of whether they have ration cards or not, for the next three months.
3. The Madhya Pradesh government has decided to promote students of all classes, except standards 10th and 12th of the state schools without exams in view of the coronavirus outbreak.
4. Around 1,500 beds have been arranged for at Bhopal and Indore for treatment of corona-affected patients.
Chhattisgarh
The Chhattisgarh government is among the few states that have adopted a liberal testing policy. National Mineral Development Corporation Limited, the 'Navaratna' PSU company declared that they will advance royalty payment of INR 200 crores to the government of Chhattisgarh to help in their fight against COVID -19. The funds received will help the state to deal with crisis more effectively.
The following measures has undertaken to contain the spread of coronavirus in the state:
1. The Chhattisgarh government will provide 100 beds each to all of 28 districts of the state to deal with coronavirus cases
2. Raipur Institute of Medical Sciences College is being developed as a COVID-19 hospital where 500 beds are being arranged
3. In a bid to provide relief to the poor amid an ongoing coronavirus pandemic, the Chhattisgarh government issued a notification stating that rice and dal will be distributed to ration card holders, students and others
4. School children will also be allocated their quota of grains as per the mid-day meal scheme during the holiday period. "Under this scheme, 40 days dry dal and rice will be supplied to the children of the school. Each student of primary school will be given 4 kg of rice and 800 grams of dal and 6 kg of rice and 1,200 grams of dal will be distributed to each student of higher secondary schools."
5. As a goodwill gesture, the Chhattisgarh government has decided to give special allowance to the staff of the Health Department engaged in the treatment of the coronavirus
6. The government has licensed two distilleries for industrial manufacture of alcohol-based hand sanitisers as part of measures to prevent coronavirus
7. The time limit for renewal of a licence or permit has also been increased by a month in all urban bodies of the state. The last date for depositing property tax in urban bodies of the state has been extended from March 31 to April 30
8. The state government is also initiating a drive to use drones for spraying of disinfectants in areas which could be prone to coronavirus spread such as the vicinity of hospitals, market places with concentration of food, medical and essential commodity stores etc.
Jharkhand
Tata Steel Foundation (TSF) has contributed Rs. 10 crores to the Jharkhand CM's COVID-19 Relief Fund along with the Chief Justice and the judges of the High Court of Jharkhand, which have collectively decided that they shall contribute a certain amount of relief as well. As a significant portion of Jharkhand's population is employed as migrant workers in other states, the Chief Minister has been working with his counterparts to bring back any person of the state who is stranded elsewhere in the country along with implementing the below measures:
1. Rs. 200 crores have been earmarked towards expenditure in connection with the tests and setting up of other apparatus to deal with any emerging situation
2. The Jharkhand government has set up a 557-bed isolation ward for COVID-19 patients in different hospitals of the state. The state has also set up 1,469 quarantine centres at different places.
3. Jharkhand Chief Minister Hemant Soren said his government has decided to provide two months ration in advance to the beneficiaries of the Public Distribution System, as the country entered the second day of the lockdown to contain the coronavirus outbreak.
4. The Jharkhand state government issued a rate-chart of essential items at the public distribution outlets, following reports that a few ration shops were charging higher prices for commodities and some others selling them in the black market, taking advantage of the lockdown.
5. Ranchi Deputy Commissioner Rai Mahimapat Ray said that the administration has launched an app - VeggiGo - for people to place online orders for essential commodities.
#Covid_19