Consumer Goods Engagements
LG Factory Site Visit by Consumer Goods and ESDM Team
The Electronics System Design and Manufacturing (ESDM) and Consumer Goods Team visited LG's manufacturing facility in Greater Noida. The team met Chandrasekhar Kandi - Senior General Manager and Factory Head of LG Greater Noida, and his team to discuss LG's supply chain ecosystem attempts for localisation and production plans.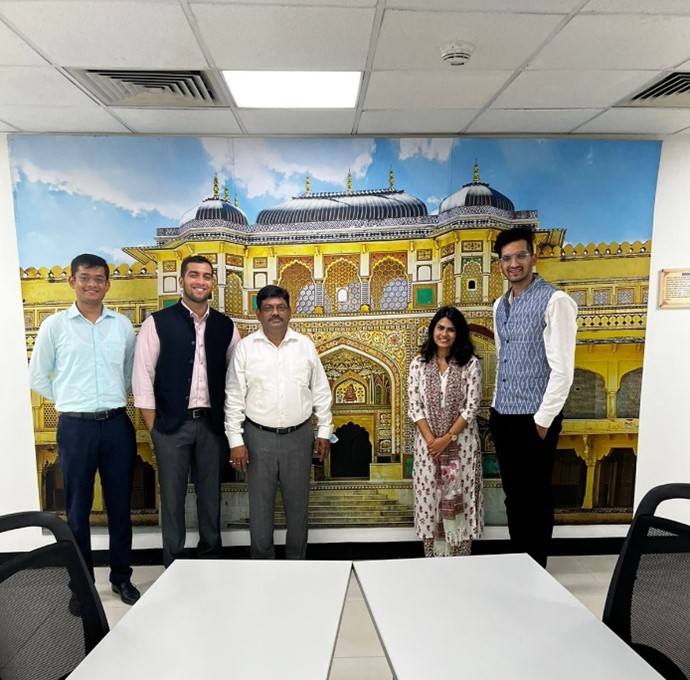 Consumer Goods' Teams Article for ACE Magazine by CEAMA
August Edition, 2022
The Consumer Goods team published an ACE Magazine article managed by CEAMA (Consumer Electronics and Appliances Manufacturers Association). The article covered the trends in the white goods market in India and its growth drivers, along with an overview of the key government policies in recent years that have provided the necessary push to the manufacturers in this sector.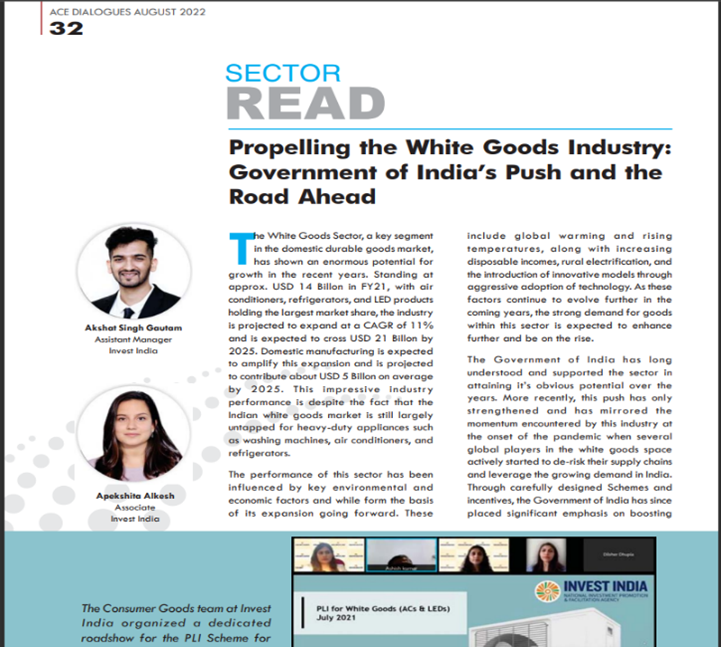 Invest India Consumer Goods Roadshow: Andhra Pradesh 
The Consumer Goods team conducted a roadshow in Andhra Pradesh. The team conducted site visits and held meetings with key officials of Sri City, Amber Enterprises, Blue Star, Andhra Pradesh Economic Development Board and Kimberly Clark. Focus areas included
understanding product value chain,
localisation,
impact of policy measures on the industry, and
positioning India as a global manufacturing hub for white goods