Back to Growth: India's apparel sector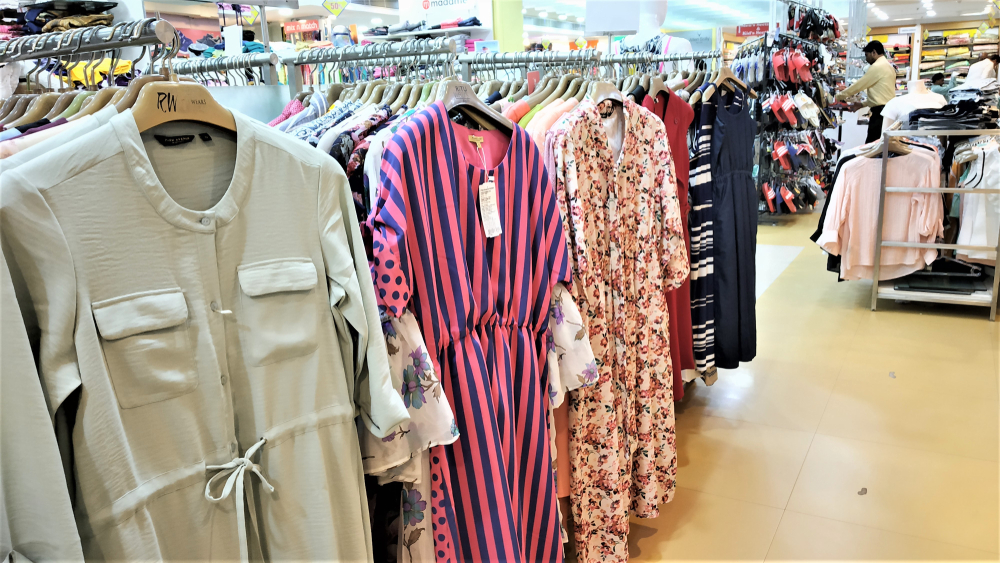 Market Size
Apparel demand at $ 78 Bn, dominating the domestic market with a share close to 74 per cent of the total textile and apparel market in India.
Apparel is the largest exported category with a share of 46% in the textile and apparel exports in 2018-19, which is $ 17 Bn, out of total exports of $ 37 Bn.
Garments have continued to be the largest commodity exported out of India to EU with a share of 63 per cent of India's total exports. Some of the leading apparel brands are sourcing from India making India a promising sourcing destination 
Key Trends
India has core strengths in cotton t-shirts, dresses, baby garments, underpants and briefs, synthetic dresses and tops for women which can be leveraged further. 
India has presence of complete value chain from fibre to fabric and hence the ability to execute even small order quantities.
Key Clusters in India
Delhi
Bengaluru
 Mumbai
 Vapi
 Vishakhapatnam
 Kolkata
Policies and Government Initiatives
-    100 per cent FDI through automatic route in the Indian textiles sector
-    Scheme for Integrated Textile Parks (SITP): To facilitate textile units to meet international and environmental standards by providing support for common infrastructure and buildings within parks. SITPs dedicated to technical textiles, namely, Pallavada Technical Textiles Park (Tamil Nadu), Vraj Integrated Textile Park Ltd. (Gujarat), Mundra SEZ Integrated Textile and Apparel Park Pvt. Ltd (Gujarat), Gouthambudha Textile Park Pvt. Ltd (Andhra Pradesh) and Great Indian Linen & Textile Infra Structure Co. (P) Ltd (Tamil Nadu) are functional in the country. 
-    Integrated Skill Development Scheme for the Textiles and Apparel Sector (ISDS): This scheme aims to provide specific skills as per the requirement of apparel and other segments of textile industry, as well as employee-trained person in related occupations.
-    Amended Technology Upgradation Fund Scheme (ATUFS): To enable technology upgradation in textile sector by providing capital investment subsidy across different segments of the textile value chain.  
-    Scheme for Capacity Building in Textile Sector (Samarth): The aim is to provide a demand-driven, placement-oriented skilling program to incentivise the efforts of the industry in creating jobs with a target to train 10 lakh persons.
- Export Promotion Schemes: Export promotion support under market access initiatives and market development assistance schemes. Rolling of Remission of Duties and Taxes on Exported Products (RoDTEP) Scheme- a step towards "zero-rating" of exports, along with refunds.
- Integrated Processing Development Scheme (IPDS): Aims to assist SMEs to comply with requisite environmental norms. Grant up to 50 per cent of the project cost with a ceiling of Rs.750 million for projects with Zero Liquid Discharge Systems and Rs.100 million for others.