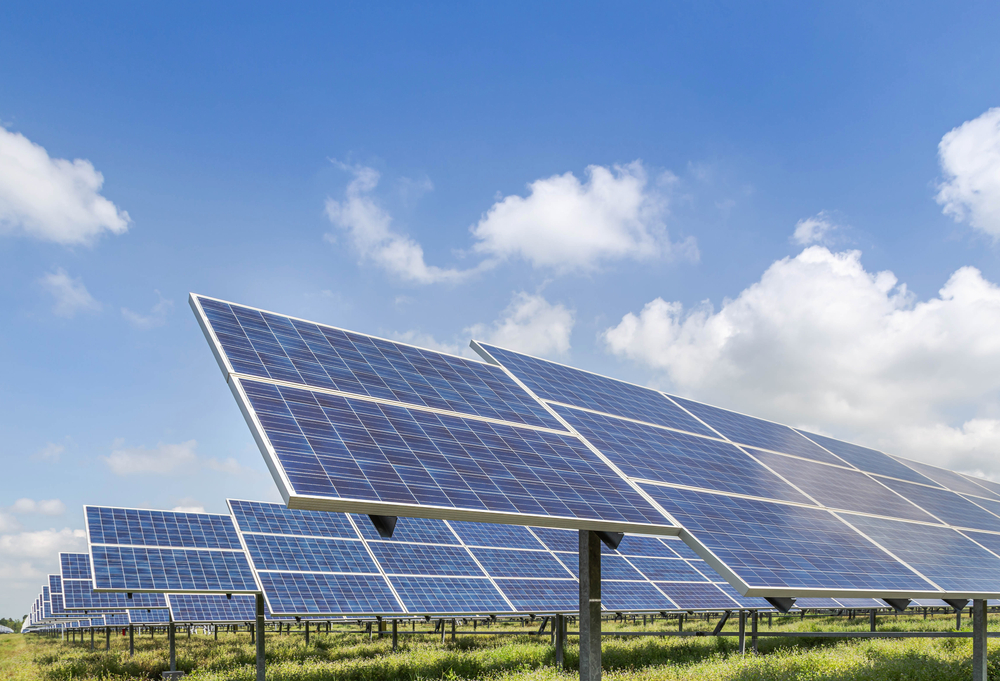 Ministry of New & Renewable Energy released the much-awaited Production Linked Incentive Scheme 'National Programme on High Efficiency Solar PV Modules' with the financial outlay of $ 616 million over a period of 5 years. This initiative is a quantum leap towards the vision of Atmanirbhar Bharat by building domestic manufacturing capabilities.
The present annual installed manufacturing capacity of solar PV cells and modules in India is 2.5 GW and 9- 10 GW respectively with capacity utilisation of 40-45 per cent. While the domestic manufacturing caters to 35 per cent of annual demand, the country heavily depends on imported modules for solar power projects. This gives a huge opportunity to the domestic manufacturers to build the capacity with the target of 10 GW integrated solar PV manufacturing plants to be set-up by 2023.
The implementation agency for this scheme would be Indian Renewable Energy Development Agency (IREDA) with the support from National Institute of Solar Energy (NISE) for measurement of efficiency and temperature co-efficient of modules. The beneficiaries for the scheme will be selected through a transparent bidding process and will be evaluated on parameters like- higher capacity plants, extent of integration and module performance parameter. The minimum integration of solar cells and modules is required to qualify for bid with the minimum capacity of 1000 MW of the manufacturing plant. Also, the module performance has minimum level set for module efficiency and temperature coefficient to be fulfilled for eligibility criteria. These selection criteria points will be used to rank the bidders for the allocation of PLI. In case of over subscription, a waiting list will be released by MNRE with an additional financial outlay. The timelines approved for commissioning of solar PV manufacturing facilities range from 1.5 years to 3 years based on extent of integration and local value addition. The PLI scheme is not only applicable to greenfield projects but also to brownfield projects but at half the rate of PLI applicable for greenfield projects.
The manufacturers selected under PLI will be rewarded for their efficiencies and sourcing the material domestically through incentives disbursed for 5 years post commissioning of plants. To calculate the PLI amount, a 'Base PLI rate' will be calculated based on module efficiency and temperature coefficient. Other factors which will be accounted to calculate the PLI are: Lesser of actual sales volume or manufacturing capacity awarded under the scheme, local value addition and tapering factor over the five years. The base PLI rate will be determined through module's performance parameters. To make solar PV manufacturing industry competitive post five-year period of PLI scheme, a tapering factor is considered which will lead PLI rate to be higher in the beginning and lower towards the end of five-year period. In the case when actual PLI claimed by the bidder is lower than the quoted value by more than 25 per cent for a particular year due to lower sale volumes, it will lead to limitation of PLI disbursement to 95 per cent of the actual PLI claimed.
The PLI scheme also attracts the penalties if manufacturers fail to meet the declared integration or capacity or module performance parameter after the selection for PLI. The manufacturer will be able to avail incentives once the promised levels are achieved. But will not be able to get PLI for full 5 years since 5 years for PLI is counted from the scheduled date of commissioning of the plant. Also, bidders are required to submit the bank guarantees at the time of bidding process which will be forfeited in commensuration of unfulfillment of manufacturing commitments. This scheme will be monitored by Empowered Group of Secretaries (EGoS) chaired by Cabinet Secretary to ensure uniformity and taking necessary action if changes are required in modalities of the scheme.
All in all, this initiative will give manufacturers a strong support to set up large scale business domestically, cater to domestic and global markets and also integrate backward in the supply chain towards ingot poly-silicon wafer and cell production. The focus on efficiency and cutting-edge technology modules will help in manufacturing of technologically advanced and high quality solar PV modules in India and increase the reliability of supply over the long term. With the set production targets, the solar PV manufacturing sector will witness a sustainable high growth, India will take a step closer to meet its Paris Climate Agreement commitments and achieve higher contribution of renewable energy in the country's power generation.