1st anniversary of MoU between Invest India and DRDO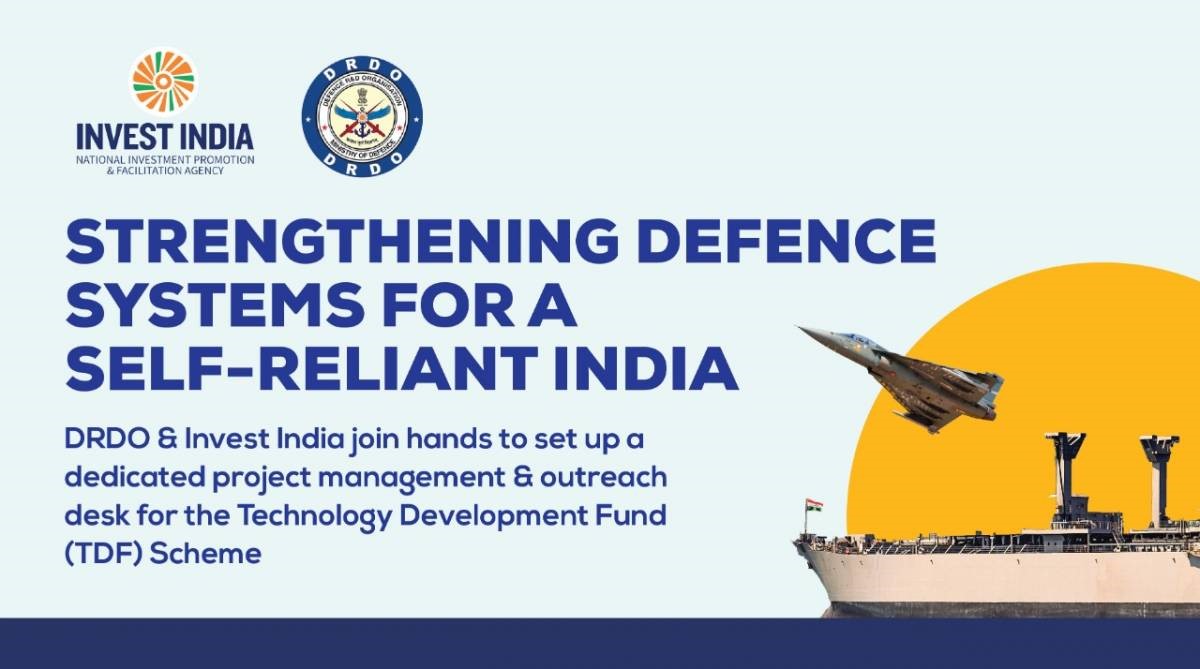 Invest India recently concluded the first year of its MoU with the Defence Research & Development Organisation (DRDO). The Desk supports the implementation of the Technology Development Fund (TDF) scheme, which was established to promote self-reliance by encouraging participation of Micro, Small and Medium Enterprises (MSMEs) and startups in the development of critical technologies as part of the 'Make in India' initiative.
Through numerous webinars and workshops with key partners for disseminating information about the scheme, stakeholder expectations were synergized. This resulted in an enhanced participation in the scheme. It also sensitised the MSME and startup ecosystem in the country on pressing defence technological needs. Apart from working with industry stakeholders, Invest India also engaged deeply with the armed forces and DRDO laboratories to strengthen the scheme execution. 
Envisioning TDF as a completely paperless scheme, the desk undertook a complete overhaul of the website with a robust technical architecture and user-friendly design to support the vision of the scheme. The Desk revamped project management mechanisms and procedures to cut project sanction times, increasing total project sanctions from nine in 2019, to 25 in 2020, with a combined disbursal of INR 142 Cr.
Invest India also managed the Dare to Dream Innovation Contest 2.0 to promote participation from individuals and startups in the defence industry, finally awarding 32 applicants from nearly 1800 applications. The team also helped formulate a policy for dedicated line of funding for DPIIT recognized, nascent startups in the defense sector to enable startups less than 3 years old to secure seed funding of up to INR 1 Cr for technology development.
The collaboration has so far yielded increments in participation, enhancement of scheme visibility, and technology infrastructure upgradation for the DRDO.  Going forward, the vision is to take the scheme to greater heights through strategic initiatives and interventions that enable self-reliance in the Defence and Aerospace sector.