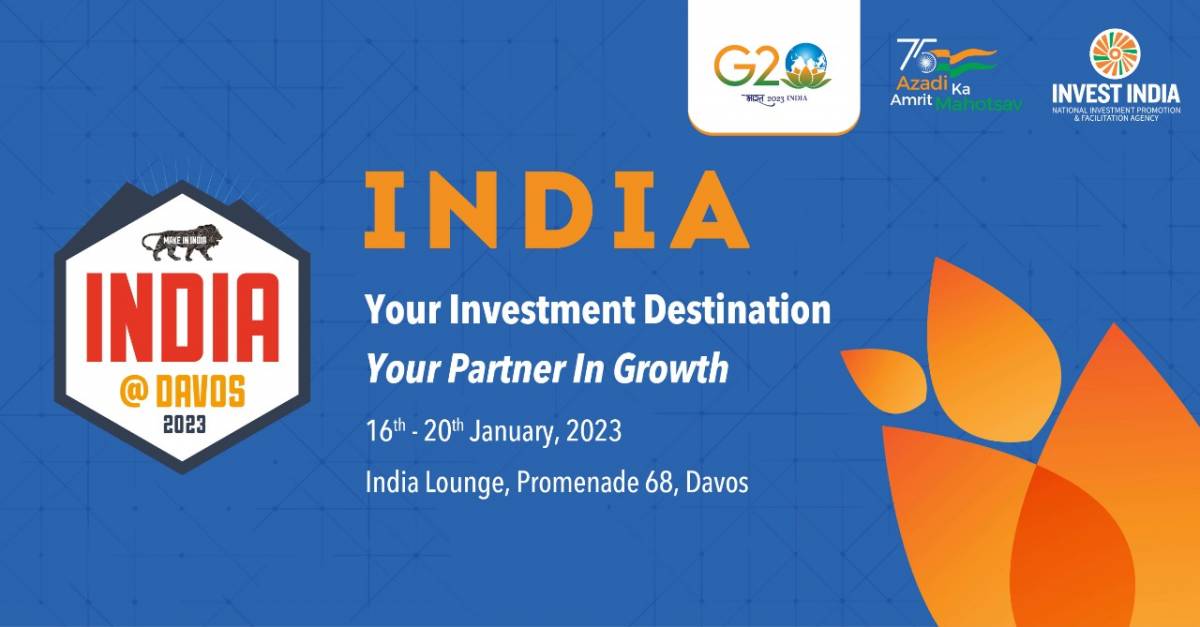 Promenade 68: India Lounge
The World Economic Forum Annual meeting has long brought together the world's top politicians, business, academic, youth and civil society leaders to engage in addressing the most pressing issues on the global, regional and industry agendas.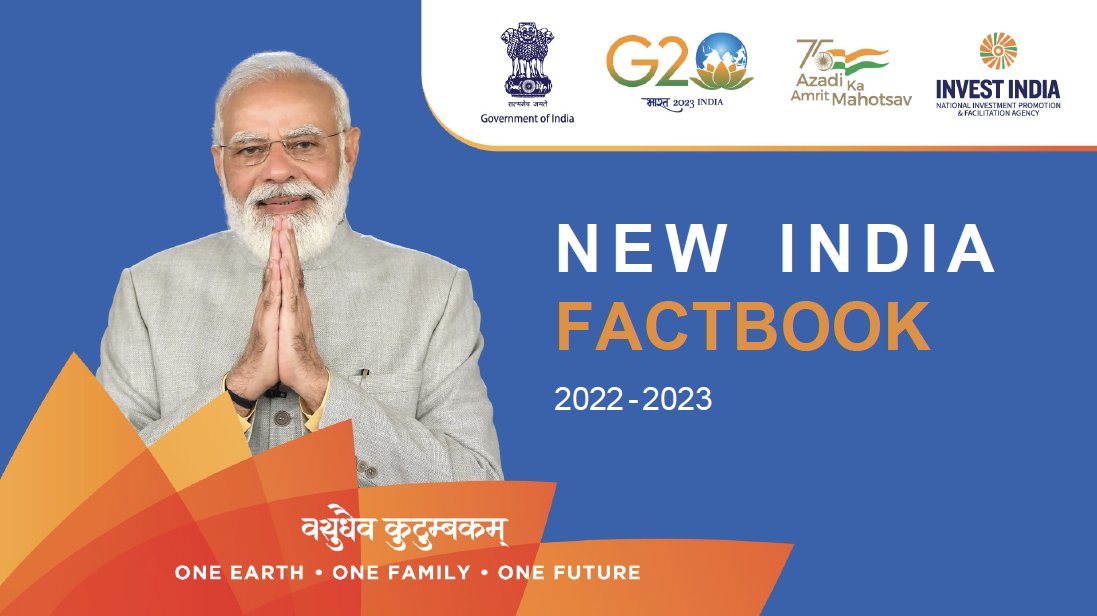 In celebration of India's 'Azadi ka Amrit Mahotsav', 75 years of Independence and the assumption of our G20 Presidency, DPIIT has strengthened India's presence at this year's WEF in Davos for all global investors looking to make a home in India, one of the world's most liberal investment destinations. The objective is to showcase a consolidated India presence with the Centre & States while projecting India as a strong, resilient economy, acting as a problem solver at the global stage.

Robust structural reforms have strengthened India's macro-economic stability and made the country an attractive global investment destination. The Government of India has undertaken multiple policy interventions over the last few years to fast-track grounding of foreign investments across sectors. As a result of these efforts, India witnessed the highest ever inflow of Foreign Direct Investment worth $84 Bn during 2021-2022. This FDI came into 57 sectors, from 101 countries and across 30 states and UTs.
Real GDP Growth across FY21-22 was an unprecedented 8.7% and absolute GDP value in FY21-22 reached $3.1 Tn and recent estimates point towards a $5 Tn economy by 2025.
Despite global headwinds, India's aggregate demand conditions have remained stable buoyed by simplified access to bank credit as well as continued consumer and business confidence lending credence to India's economic resilience.
A high-level delegation from the Indian side coupled with senior State Government representation will be present at WEF 2023 to strengthen India's position as an important stakeholder shaping the global narrative.
This year also marks 36 years of the Forum's collaboration with India. The WEF Annual Meeting, with the theme of "Cooperation in a Fragmented World", would provide a platform for leaders from across the strata to address the state of the world and discuss priorities for the year ahead while engaging in constructive, forward-looking dialogues and help find solutions through public-private cooperation. 
Over the course of 5 days, Invest India has organized several roundtables, panel discussions and fireside chats to deliberate on policy action and investment support in renewable energy, sustainability, infrastructure, healthcare and medical devices, startups, trade and logistics, technology, institutional investments, and so on. The agenda for the same is listed below.
For more information on the sessions or to request a meeting, please write to us at indiaatdavos@investindia.org.in
Agenda

| S.No. | Session Name | Session Type | Date | Time (CET) |
| --- | --- | --- | --- | --- |
| 1 | Building Unicorns 2.0- India's continued journey to be an entrepreneurial destination | Open Panel | 17th Jan'23 | 11:00-12:00 PM |
| 2 | Europe for the Indian Business Corridor: Catalyzing Investments in Sustainable Infrastructure | Closed Door Roundtable | 17th Jan'23 | 12:30-2:00 PM |
| 3 | "LiFE" with Param Iyer , CEO NITI Aayog | Panel  | 17th Jan'23 | 7:00-7:45 PM |
| 4 | Opportunities in R&D and Innovation in Life Sciences | Closed Door Roundtable | 18th Jan'23 | 10:30-12:00 PM |
| 5 | Building Resilience in the Global Electronic & Semiconductor Supply Chain  | Closed Door Roundtable | 18th Jan'23 | 1:30-2:30 PM |
| 6 | 4th Consultation of the IPAs of G20 & Guest Countries  | Closed Door Roundtable | 18th Jan'23 | 3:00- 4:00 PM |
| 7 | Enhancing India's Startup Ecosystem: Technology, Innovation & Inclusion | Open Panel | 18th Jan'23 | 4:00-4:45 PM |
| 8 | India's Growth Story: Riding the Wave | Closed Door Roundtable | 18th Jan'23 | 5:30-6:30 PM |
| 9 | Act Forward: Where Women's Leadership Stands Today and Where It's Going | Open Panel | 19th Jan'23 | 9:00-10:00 AM |
| 10 | Building India's Digital Economy: Tech powered governance (in partnership with Network18) | Panel | 19th Jan'23 | 10:30-11:15 AM |
| 11 | Swiss India Innovation Collaboration: Swiss Precision with Indian Scale |  Open Panel | 19th Jan'23 | 11:30-1:30 PM |
| 12 | Future of Fintech | Fireside Chat | 19th Jan'23 | 1:40-2:10 PM |
| 13 | Gender Based Governance  | Panel | 19th Jan'23 | 4:30-5:30 PM |
| 14 | Channeling Investments to fuel a Green India | Closed Door Roundtable  | 19th Jan'23 | 5:30-6:30 PM |