Global Gene Corp announces largest genomics programme to sequence Indian populations, in collaboration with Regeneron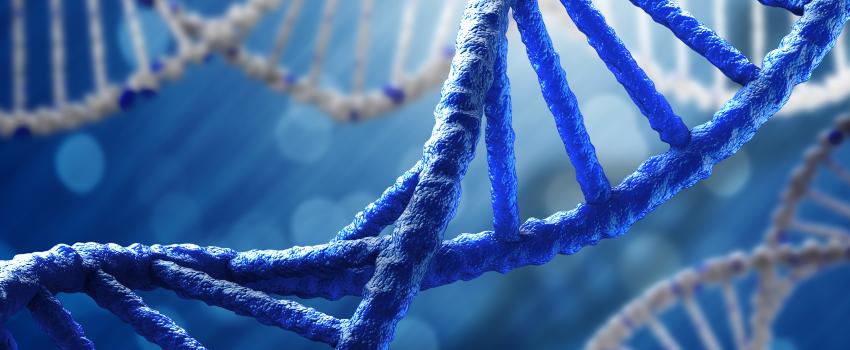 Precision healthcare is now moving healthcare from a 'one size fits all' model to being targeted more precisely to a person's genetic makeup. The foundation of precision healthcare lies in genomic data, which is essential in the drug development phase.
 
However, 81% of the world's genomic data is from European ancestry. India, the land of a billion genomes, about 20% of the world's population, contributes only 0.2% to this database. This is staggering that especially since precision healthcare has the potential to radically change the efficacy and affordability of healthcare. In a population where chronic illness is increasing, precision healthcare is of paramount importance.
 
Global Gene Corp is building the foundation for precision healthcare in India, by building the right genomics data platform. It's aiming to democratise healthcare by capturing anonymised genetic data from populations around the world and share it with the global community of academic and pharmaceutical industry researchers. It will start by focusing on populations in South Asia. Invest India has been supporting Global Gene Corp in their work in India, and also has been working with them to build their presence in Maharashtra and Gujarat.
 
In a significant development, Global Gene Corp has entered into a collaboration with Regeneron, which represents one of the most substantial investments in genomics in India, on the scale of other such similar global initiatives. (Details in the press release below) This collaboration has the potential to positively disrupt the healthcare industry in India. Invest India continues to work with Global Gene Corp to create the foundation for the next stage in the healthcare revolution.
-- PRESS RELEASE BELOW --
GLOBAL GENE CORP ANNOUNCES GENOMICS COLLABORATION WITH REGENERON GENETICS CENTER TO SEQUENCE INDIAN POPULATIONS
Multi-year genomics collaboration involving populations from the Indian sub-continent will research connections between human genetic variations and human biology and disease
CAMBRIDGE, UK, MARCH 18, 2018 /PRNewswire/ -- Global Gene Corp today announced a collaboration with Regeneron Genetics Center (RGC), a wholly-owned subsidiary of Regeneron Pharmaceuticals, Inc., to sequence the exomes of people from the Indian subcontinent in order to gain insights into allelic architecture and specified diseases.  Genomic sequencing data generated by the RGC will be paired with de-identified medical records from consenting patients to examine links between human genetic variations and disease in these populations.
"A deeper understanding of the genetic architecture and disease burden in populations throughout the Indian sub-continent will enable the identification of novel genes associated with many rare and common diseases, potentially facilitating therapeutic development, diagnosis and delivery of precision medicine," said Alan Shuldiner, M.D., Vice President and Head of Founder and Special Populations at the Regeneron Genetics Center. "This effort is made possible through collaboration between Global Gene Corp who recognizes the great opportunity in India and other under-explored populations, and the Regeneron Genetics Center with its extraordinary high-throughput automated gene sequencing and data analysis capabilities."
"The genomics revolution is crucial to the delivery of improved healthcare for all.  We are working to solve the problem of genomic data bias where 81 percent of genomics data comes from Caucasian populations of European ancestry; India with 1.3 billion people represents 20 percent of the world's population, yet her population contributes less than 1 percent of genomic data and insights. We are proud that we are collaborating to create the largest programme in India to generate genomic understanding of populations in the Indian sub-continent," said Sumit Jamuar, Chairman & CEO, Global Gene Corp. "We are delighted to be partnering with the RGC as we have a shared commitment to improve the lives of patients.  We would also like to thank the Invest India team for their ongoing support for our endeavours in India."
Mr Deepak Bagla, MD & CEO, Invest India, the National Investment Promotion & Facilitation Agency of India said, "Invest India is supporting Global Gene in building world-class capabilities in Mumbai and Ahmedabad. We believe that genomics will help India to achieve a paradigm shift in healthcare. The Government of India is focussed on Healthcare for All, particularly with the Ayushmann Bharat initiative announced by Hon. PM Shri Modi. Genomic technology is important to achieve this mission. This investment by Global Gene Corp and Regeneron will create infrastructure, jobs and opportunity for the future in India."
Genetic evidence has revolutionized scientific discovery and drug development in recent years by providing clear links between certain genes and disease. Currently, an estimated 90 percent of potential medicines entering clinical trials fail to demonstrate the necessary efficacy and safety, and never reach patients. Many of these failures are due to incomplete understanding of the link between the biological target of a drug and human disease. By contrast, medicines developed with human genetic evidence have had substantially higher success rates and patient care has benefited.